Best Roller Blinds Supplier in Dublin
At Signature Blinds in Dublin, we specialise in quick delivery of roller blinds and made to measure roller blinds, but, there is a lot more to this type of blind than meets the eye! With over a million combinations of fabrics, colours, braids, scallops, pulls, poles, eyelets, trims and handles.
Each of our made to measure blinds can be made to almost any size you want, so you can have small or large roller blinds to suit you. Our roller blinds come with sidewinders or spring options. As a standard we have a range of child safety options on our roller blind systems.
We are able to offer more choice, lower prices and a higher level of customer service than most other roller blinds suppliers. We not only offer a massive range of fabric roller blinds; we also have a wide range of blackout roller blinds, translucent , suede and faux suede roller blinds, patterned and lace roller blinds.
All of the blinds that you can buy in the Roller Blinds fabric collection are of superior quality. Our roller blinds, sometimes referred to as Holland blinds, are made to measure and sold at discounted prices. We only use metal internal rollers in the manufacturing of our roller blinds, (not cardboard/plastic like many of our competitors), and only the best quality components. Make your window individual and distinctive by customising your roller blind using our choice of options including bottom shapes, turrets, poles, braids and pull toggles.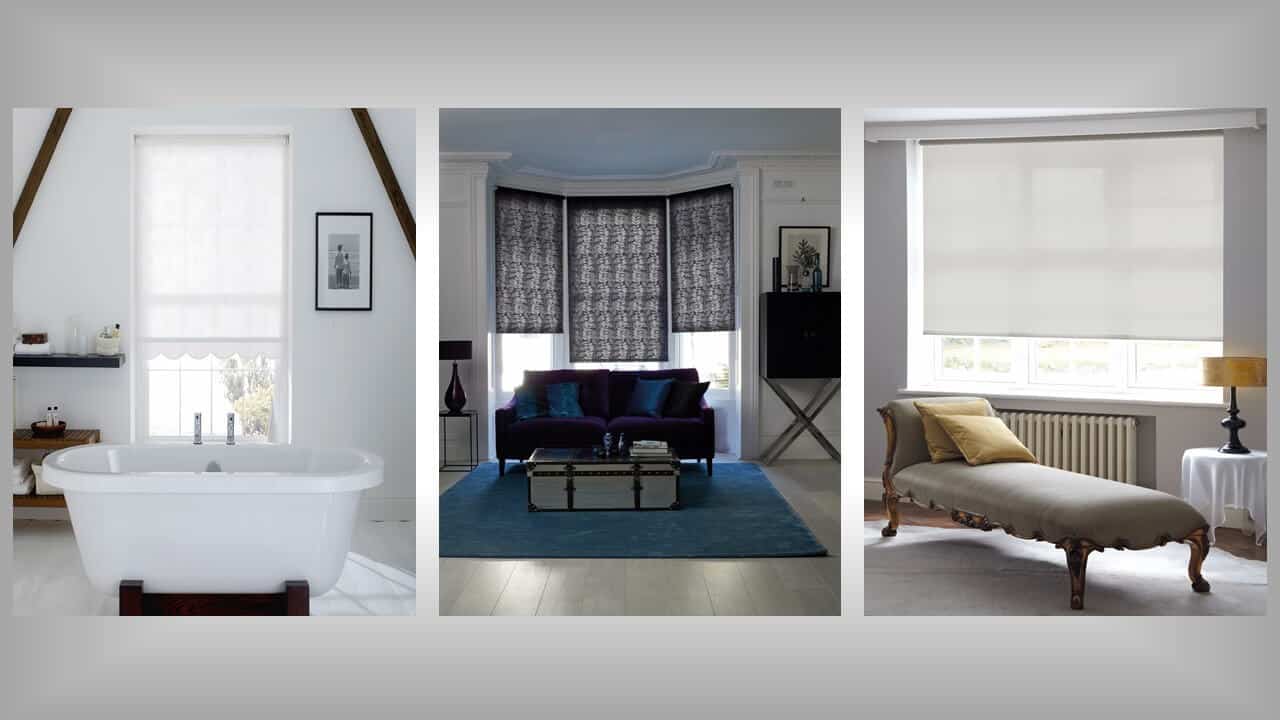 Our Roller Blinds Gallery
Why not check out our Roller blinds Inspiration Gallery to help you choose the perfect shading solution for your home.
Request More Information
If you are looking for information or just to get inspired we have the experts and all the information you will need. Fill in our short form by clicking the button below
Book an Appointment
Book one of our experts to visit your home or office. This service is available anytime, evenings, weekdays & weekends and is a no-fee, no obligation service.