Shutter Finishing Touches
Ireland's No 1 Plantation Shutter Company
Signature Blinds & Shutters is the Number 1 Shutter Supplier in Ireland. Our Custom Made Window Plantation Shutter Blinds are perfect for all windows and doors in your home especially in kitchens and bathrooms. Our Shutter Blinds add elegance, warmth, colour, security and brighten up any room. We have a wealth of knowledge in the industry with over 25 years experience. We have an extensive range of Shutter choices so contact the Shutter Blinds specialists now for your Free Quotation. Professional, efficient, and quality service is our goal on every single job we do.
We offer the best prices & highest quality across all our Shutter ranges. Simply Call our Expert Team on 01 8991945 to make your Free appointment for one of our staff to visit your home and show you our room transforming Shutters.  This service is available anytime, evenings, weekdays and weekends.
Styles include Full Height, Cafe Style, Tier-on-Tier, Bay Window, Shaped and Tracked Shutters.
Wood Types include Weston, Titan, Hardwood, Legacy and PVC Shutters.
5 louvre widths to choose from: 47mm, 63mm, 76mm, 89mm, 114mm.
Coloured hinge options, including chrome, brass and brushed steel.
45 Colours to choose from.
Check out our Shutter Gallery to help you choose the perfect solution for your home.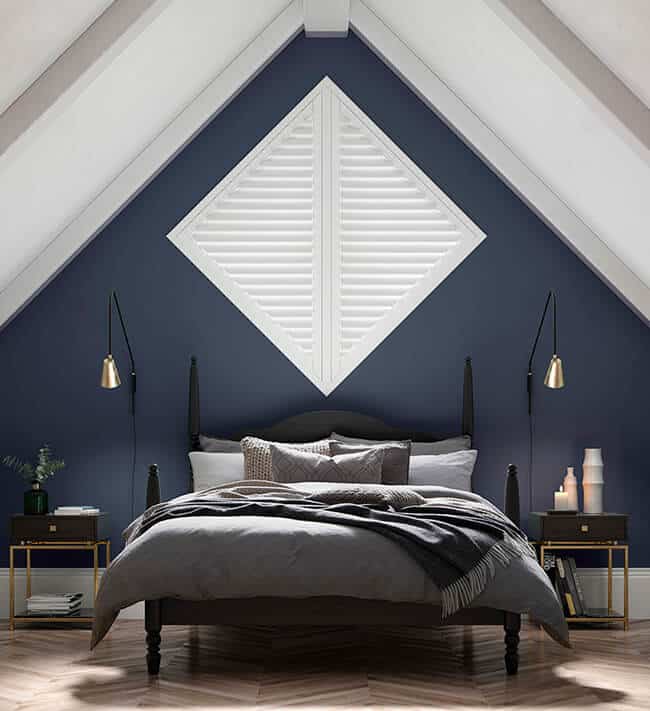 Benefits of Shutters in Your Home
Plantation Interior Shutter are extremely stylish and functional, offering excellent dim-out when closed, meaning they are an ideal alternative to blinds and curtains. They are also an additional security feature for your home and add an extra layer of insulation to your windows and doors. We offer a nationwide service and offer a full guarantee on all our work and we are fully insured. Our Window Shutters conform to current child safety regulations.
Plantation Window Shutters are supremely functional as you are in control of light and shade. They also provide privacy and insulation all in one window covering. Signature Blinds and Shutters are a fully compliant and VAT registered Irish company.
.
Read our Testimonials page to see how happy our customers are and pop over to our blog to view recent installations we have completed. Our wealth of experience and knowledge is why the majority of our business comes from customer referrals.
Shutters have a big impact on the look and feel of a room. Signature Blinds will help you choose the right style for your home. 
We will design the perfect Shutters for your home.